Top-Rated




Review App
Stunning & effective social proof that drives brand growth
Empower all e-commerce businesses to collect reviews
more easily and showcase them more prominently We innovate to bring a new standard.
Maximize the power of reviews
Leverage customer reviews with top-notch solutions
Smarter Ways to Get Reviews
Provide a more flexible way to collect product reviews, easily create strong social proofs, and increase ROI for your store.
Import 100+ photo reviews from AliExpress in a click
Get attractive sample reviews with photos

Transfer reviews easily from other apps without any adjustment
Stunning review showcase
Visual online store matters! Ali Reviews lets your store shine through with lively and gorgeous social proof.
Simply drag-and-drop review widgets to any store pages with zero coding
Perfectly tailored for all themes without any adjustment
Fully customize review widgets similar to Shopify's theme editor
All-in-one Place Review Management
Seamlessly manage reviews from all sources in one single dashboard to increase efficiency and reduce frustration.
Bulk manage reviews of multi products at the same time
Search reviews with advanced filters like auto-suggestion, date picker, email, customer name and country
Smarter Ways to Get Reviews
More flexible ways to collect product reviews,
easily create strong social proofs, and increase ROI for your store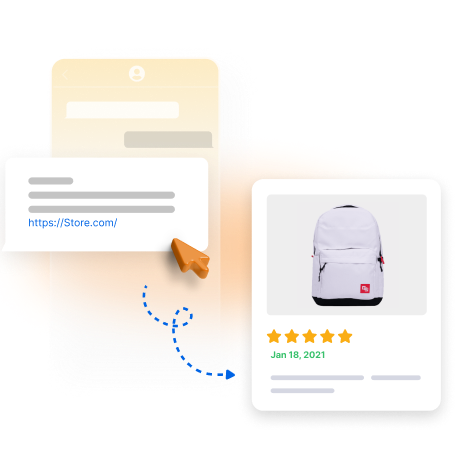 SMS Review Request

90% of SMS are read.
Snappy way to get more reviews.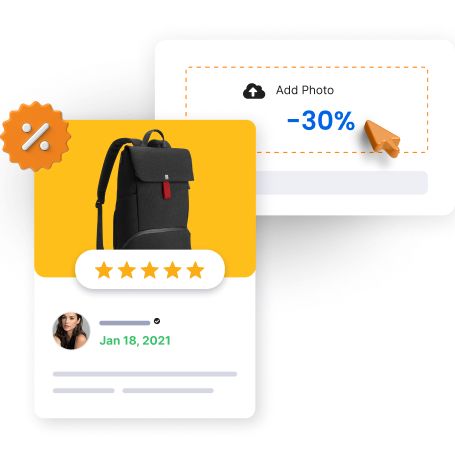 Discount

93% of buyers seek discounts.
Reward reviewers, increase retention.
Stunning Widget Designs
What is the Review Widget
Review Widget is a form of displaying reviews in different modern layouts to gain trust and drive more sales.
More styles coming in
Showcase best reviews in styles that blend well with the store theme and fit your brand with innovative widgets you haven't seen out there.
Widget types
Unlock widget designs that best suit your store theme. There are 3 styles available: Review Box, Review Pop and Carousel Slider. Stay tuned for more in the future.
Review Box
Display reviews of a product in redesigned Review Box. Available with 3 layouts: Grid, List, Carousel.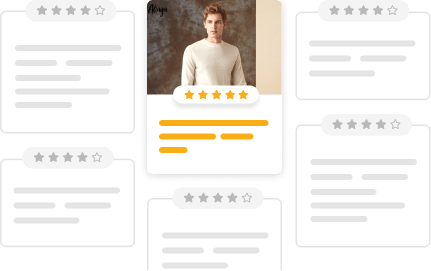 Carousel Slider
Renovated from the traditional carousel, Ali Reviews Carousel slider has the best styles on the market to showcase visually-appealing reviews anywhere on your store.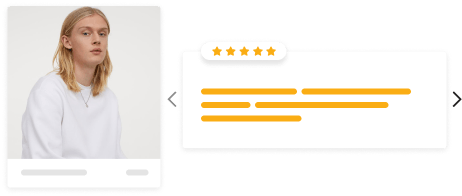 Review Popup
Surface review popup when shoppers are browsing to make your store look crowded with orders.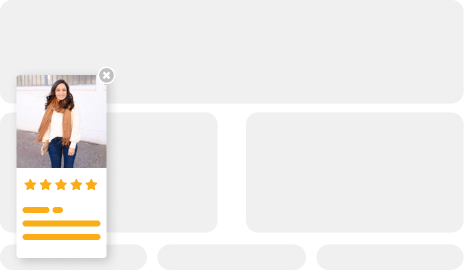 Made for the best compatibility
No matter what your niche is, Review Widget should cover it all by diverse styles
09 Styles
New stunning review layouts
that work on every store's page
100% Responsive
Display flawlessly across
all screen sizes and devices
Enjoy the interactive Review Widget demo
Now try the Review Widget in action to get the best "look and feel"
of how it displays on your store
Powerful settings
All the handy tools to customize Review Widgets look and display conditions
Theme Settings

Effortlessly create professional and beautiful Review Widgets to match your own brand

General Theme Settings

Customize review elements such as style, text options, rating icon, customer avatar and more.

Look And Feel

Tailor the whole appearance and mood of each Review Widget to fit your store's theme.

Display Conditions

Attract new sales and increase repeat sales by showing relevant reviews based on customer profile and past behavior

Product options

Show reviews of specific products or personalize reviews based on customer behaviour throughout their shoppping journey.

Audience options

Display Review Widgets for different groups of audience with multiple settings based on customer profile.

Brand Customization

Customizable displays on emails and widgets to
make your store branded and stand out from the crowd
Pricing
Powerful plans that fit all types of businesses
FREE
STARTER
ESSENTIAL
PREMIUM
ENTERPRISE

For start-up stores collecting initial reviews

For new lauching stores with basic social proof.

For small and medium stores ready to accelerate sales with dynamic review widgets.

For mid-medium stores with advanced reporting and integrations.

For larger businesses with specific technology requirements.

$0

$9.9

monthly

$19.9

monthly

$49.9

monthly

$99.9

monthly

plan's PROVISIONs

Reviews per Product

5
500
1,500
10,000

Unlimited

The number of reviews can be added per product. Upgrade your plan for extra reviews storage. More reviews, more credibility.

Show Video Review

1 video/review
1 video/review

Collect and display video reviews of your happy customers.

Show Photo Reviews

1 photo/review
5 photos/review
up to 5 photos/review
up to 5 photos/review

Show photos in reviews on your store.

SMS Credits

FREE $0.3
FREE $5
FREE $15
FREE $35

You will receive free credits for SMS Review Request right after getting charged and other bonus for next payments.

COLLECT REVIEW

Orders per Month

60
200
500
1,500
Unlimited

Indicate the quantity of fulfilled orders that you can send email to request review.

Review Request via Email

Unlimited
Unlimited
Unlimited
Unlimited
Unlimited

Send Review Request Email to your customer, make them leave some reviews.

AliExpress Reviews per Import

5
30
500
1,000
1,500

Import product reviews from AliExpress to get social proof for your store.

Review Request via SMS

Send automated SMS review requests by triggers.

Migrate From Other Apps

Got reviews from another apps? No worries, now you can migrate all your reviews with CSV file easier than ever.

Import From Spreadsheet

Bring all old reviews in your current site through CSV.

Custom Question

Custom question helps you gain customer insights while allowing your customers to easily find target ratings via advanced filters.

Discount Coupon

Motivate customers give reviews by rewarding them with Discount Coupons!

Automated Reminder Email

Auto schedule Review Reminder via email following to the first review request.

Request Reviews for Old Orders

Auto send Review Requests for Old Orders fulfilled within 60 days prior to Ali Reviews installation.

Multiple Templates + Creative Layouts

Auto generate subject line, preview text, email content and layout by catchy topics to help you to boost open rate.

Social Review Request

Auto generate short messages linked to Shopify order info send instant request reviews on social channels.

QR Code Review Request

Create QR codes to quickly redirect customers to the review submit form by scanning this code.

Manual Review Request

Send review requests for orders fulfilled outside Shopify by uploading your list of targeted emails.

ON-SITE WIDGETS

Product Review Box

The most popular Widget type that is appropriate for all business models.

Star Ratings

Add the rating star on the top of the Product page and Collection page.

Review Pop-up

Display relevant reviews while visitors browse your store to increase interaction and boost sales.

Happy Customer Page

A clean and concise way to showcase happy testimonials to motivate visitors purchase.

Questions & Answers (Q&A)

It enables customers to ask questions about a product or service directly on your site.

Homepage Carousel slider

Show reviews with carousel to maximize information density, optimize the social proof

Dynamic Review of Abandoned Cart

Reduce Cart Abandonment rate by showing reviews In-cart products.

Discount Widget

Show your Discount Coupon on storefront

CUSTOMIZATION & BRANDING

Email Customization

Set up Email Appearance and utilize more advanced settings.

Advanced Widget customization

Set all settings of Widget, from element colors to how it is shown.

Personalized Review Displays by Product

Customizable display options to showcase reviews from specific products across visitors journey.

Personalized Review Displays by Audience

Customizable display options to showcase reviews to specific audience across their journey based on their location and purchasing history.

Remove Ali Reviews logo

Remove Ali Reviews logo to make you set your store look in the your own way.

CONTENT MODERATION

Auto Approve New Reviews

When a new manual review matches your conditions, it can be auto-approved and published to your live store.

Bulk Action

Bulk publish review for multiple products in a single click.

Move Reviews

Reviews unexpectedly given in the wrong product or shown in discontinued product can now be relocated to the correct ones.

Copy Reviews

Making a review copy from one product to another will be easier and faster from now on.

Share Reviews on Social pages

Sharing reviews on multiple social media to engage your customers as well as earn their trust.

Reply Reviews

Engaging with your current customers as well as attract more new ones by your thoughtful responses.

ANALYTICS & INSIGHTS

Review Sources Insight

Show the source of reviews collected (AliExpress, Review Request Email, CSV, Sample library) within the specific period.

Email Performance

Show you the result of Review Request Emails periodically with the diverse metrics.

Widget Performance

Tell you how your widgets have performed with the following metrics views/clicks/orders and generated revenue.

Drill down into the details and analyze to understand which widget has performed better and optimize for maximum ROI.

SEO & INTEGRATIONS

Google Rich Snippets

Attract organic Google traffic by displaying star ratings and reviews in search results.

Google Shopping Integration

Earn buyers trust and increase Click-through Rate with star ratings and reviews in Google Shopping Feed. New reviews will be auto-updated into the feed so you'll get rid of the manual work.

PageFly

The complete package to build and optimize your Shopify stores.

GemPages

The ultimate drag & drop page builder on Shopify.

Ecomsolid

Accelerates conversion rate & grows your profits beyond imagination

Rise

Gift Card & Store Credit Solutions. For Your Online Brand.

Flits

Beautiful customer account pages that get all your shopper data in one place.

Reconvert

Power up your store's post-purchase experience.

Product Filter & Search

Boost Sales with Collection Filter & Smart Instant Search.

Searchanise

Powering search service for e-commerce.

Socialpublish

Engage your customers and sell more on social media.

Ali Orders

Import products and automate order fulfillment.

Oberlo

Import reviews for all products on Oberlo with 1-click.

Dsers

Import reviews for all products on Dsers with 1-click.

Klaviyo

Set up follow-up email and SMS campaign when a customer review is published

Transcy

Globally translate your storefront to help you reach to your targeted customers.

SETUP & SUPPORT

24/7 Email & Live chat support

Run into any issues? Get instant help anytime you need with our live chat support.

Onboarding Specialist

Customer Support team will be ready to support you from very begining.

Migration Support

If you happen to use other review apps before, our Customer Support team will ensure your smooth migration with step-by-step instruction.

Customer Success Manager

The special support from our Customer Success Manager that will ensure your social proof will drive growth.

Dedicated Server

All your tasks will complete faster. Less waiting, more revenue.

Start Now
Start Now
Start Now
Start Now
Start Now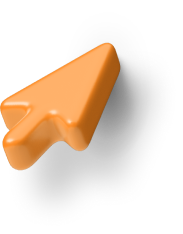 One Review App For All Types Of Businesses
Ready to leverage outstanding features of Ali Reviews?